WBSCTE JEXPO Admit Card 2021 to be released in April/May 2021. JEXPO 2021 Exam was has been postponed to 30th May 2021. Onwards April 2021, JEXPO Admit Card 2021 will be available for download on www.webscte.co.in or webscte.org. Earlier it was declared that WBSCTE JEXPO 2021 admit card for WB Polytechnic Colleges Diploma Admission would be released on 3rd April 2021. But, the Last date of Application Form fill up has been extended and date of exam has been changed.
Also Check Latest JEXPO 2021 Exam Syllabus.

Update on WB JEXPO Admit Card Publishing Date
Activity
Date
Last date of Application Form fill up
18 April 2020
Admit Card Download Link
Click here

(Available Now)

Date of JEXPO/VOCLET Exam
30 May 2020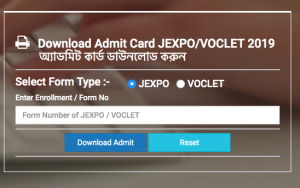 WBSCTE JEXPO 2021 Admit Card @ www.webscte.co.in Download Online
Every year the JEXPO Exam is conducted by West Bengal State Council of Technical and Vocational Education and Skill Development board. This year on 2021, the board that is WBSCTE notified Joint Entrance for Polytechnic Exam on January 2021. Online or offline application has been invited from eligible students for the Entrance Examination.
Latest News:: The Jaxpo exam will be taken as soon as the two high school exams are over and his admit card will be published soon. You know the admission has been postponed this year so all the work will be done soon.
Details About JEXPO 2020 Notification.
The exam will commence on the 30th May 2021 (Sunday) as per the notification. Through this entrance exam, the candidates get get admission to the Diploma Courses in Engineering / Technology / Architecture for the academic session 2021 in Polytechnic Colleges in West Bengal. The candidates must JEXPO Admit Card 2021 get more than qualifying marks. After that they will be called for counselling for taking admission to the Diploma Courses in Polytechnic colleges across West Bengal.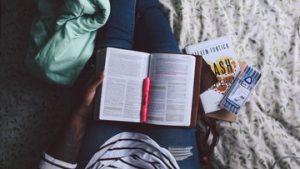 Recommended Book
WBSCTE JEXPO Admit Card Download 2021 – Important FAQs
In this section we are going to provide a questions answers section for clearing some doubts among the aspirants regarding the exam –
Q. Who will issued the JEXPO Admit Card?
A. The JEXPO 2021 Admit Card will be issued by the West Bengal State Council of Technical and Vocational Education and Skill Development that is WBSCTE
Q. What is the website where the JEXPO Admit Card will be available for download ?
A. On the official website of the authority www.webscte.org.
Q. Is there any other method of getting the admission certificate for the entrance exam ?
A. The E-Admit Card will be uploaded to the website only. No candidate will be sent the JEXPO Admit Card by post.
Q. How Can I Find the Syllabus of the Exam ?
A. For your convenience, we already have written a detailed article on JEXPO 2021 Exam Syllabus, navigate to the link and download / print it to your device.
Q. When the JEXPO Admit Card will be available to us ?
A. By the end of April 2021, the applicants will be able to download the same from the website www.webscte.org.
Q. How to download the e-admission certificate ?
A. Those who have successfully filled up the applications form and completed all the steps can download it by putting their application number and other details.
For any other query, you can log on to the official website.
How To download JEXPO Admit Card 2021 from www.webscte.org website
Each applicant should download the JEXPO Admit Card 2021 by entering their userid or mobile number and password combination. Step by step process is mentioned below –
First of all, visit the above link.
On the right hand side of the page, you will find a block where sign in form will appear.
Login with your user id / mobile.
Enter your password.
If you have forgotten your password then click here otherwise click on login.
Then search for "Download JEXPO Admit Card" for JEXPO.
Print it to an A4 paper and carry it to the exam hall.
If you have any doubts or if you are unable to download the JEXPO Admit Card 2021, you must contact the official authority. Comment on our post, we will try to help you out.
JEXPO 2021 Admit Card Download- Click here
Important Dates of WBSCTE JEXPO Exam 2021
Well we are providing here some key dates for the exam which each of the aspirants must follow for the West Bengal Polytechnic Entrance Exam.
Online / offline application Form fill up started from –

Last date of online / offline application form submission-

Exam Date –
Exam Timing –

Date of Result :
Important Data Mentioned @ Polytechnic Entrance WB JEXPO Admit Card 2021
West Bengal Joint Entrance Examination for Polytechnic colleges will be issued online only and not by post. West Bengal Council of Technical and Vocal Education earlier notified about the key dates on the prospectus of JEXPO 2021 Exam which we are providing below along with the updated dates. The JEXPO Admit Card 2021 will bear the following things –
Name of the Examination Centre
Name of the applicant.
Fathers Name.
It will also convey the date and timing of the examination.
Visit JEXPO Result 2021 & Marksheet.
Important Information About JEXPO 2021 Entrance Exam
Other Important information which must be taken care of regarding the WB Polytechnic Entrance Exam 2021 –
The applicants will be needed to download the JEXPO 2021 Admit Card and take a print out of the same.
The hardcopy of the JEXPO Admit Card 2021 must be carried to the examination hall on the day of the test.
Valid Identity card like, License, Aadhar Card, Voter Card etc. must be taken to the exam hall.
Invigilator may authenticate your photograph on the JEXPO Admit Card with your original ID proof.
No student will be allowed in the JEXPO 2021 examination hall without possessing the JEXPO Admit Card 2021.
Important Links of JEXPO 2021 Exam:
WBSCTE JEXPO 2019 Admit Card – Click here (Available Soon).
If you are still left with some doubts, let us know through JEXPO Admit Card 2021 the comment section of this post. Visit our website www.jobsandhan.com for more information on various competitive exam & admission tests for engineering & Medical Entrances.