WBPSC MVI Result 2020-21: West Bengal PSC Motor Vehicle Inspector (Non Technical) Prelims Result will be published shortly within a month or two. In this post, we have discussed the Expected Cut Off marks of the WBPSC MVI NT Exam conducted on 22 November 2020 along with the release date of result. As per the latest information, West Bengal MVI Cut Off Marks for Technical Posts Exam 2020 will be determined by WB Public Service Commission based on the Category of the candidates. On further information regarding WBPSC Motor Vehicle Inspector Result 2020 from the official website, we will update the link of written test merit list.
Download WB MVI Answer Key 2020-21 with Question Paper.

Updates on WBPSC Motor Vehicle Inspector Non Technical Result 2020
| | |
| --- | --- |
| Prelims Result Date | February 2021 (Expected) |
| Notice Related to Answer Key | Click Here |
| Download Answer Key PDF | Click Here |
| Answer Key Release Date | 16 December 2020 |
| Written Exam Conducted on | 22 November 2020 |
| Interview Date | Available Soon |
| Official Website to Check Result | Click Here |
WBPSC MVI Result 2020 খুব তাড়াতাড়ি প্রকাশিত হবে. যে সমস্ত পরীক্ষার্থীরা লিখিত পরীক্ষায় উত্তীর্ণ  হবে তারা ইন্টারভিউয়ের জন্য ডাক পাবেন. এটি পশ্চিমবঙ্গের অনেক বড় recruitment. অনেক পরীক্ষার্থীরা এই পরীক্ষায় অংশগ্রহণ করেছেন. তাই যে সমস্ত পরীক্ষার্থীরা এই পরীক্ষার ফলাফল সম্পর্কে জানতে চান তারা নিয়মিত আমাদের ওয়েবসাইটে চোখ রাখুন.
WBPSC MVI NT Result 2020
We want to tell the students that their eagerness come to an end now. As we are here to provide you all the details about checking the merit list of Motor Vehicle Inspector. That is why we urge the candidates to read this post till the end. Earlier we have discussed about downloading Admit Card & Exam Date of the exam.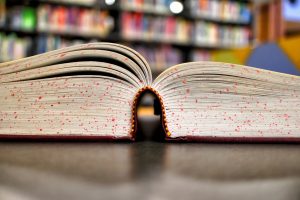 | | |
| --- | --- |
| Organisation | West Bengal Public Service Commission |
| Advt No | 32/2019 |
| Post Name | Motor Vehicle Inspector |
| Year | 2019-20 |
| Job Location | West Bengal. |
| Selection Process | Written Examination & Interview. |
| Official Website: | www.pscwbonline.gov.in. |
Click to check detailed Recruitment Notification & Eligibility Criteria for WB MVI 2020 Exam.
West Bengal MVI Cut Off Marks 2020
The expected cut off marks may be discussed on comments section. The candidates who were interested for the posts of Motor Vehicle Inspector in West Bengal, applied on the official website on their online portal. Candidates will be able to check their merit list which may be uploaded in PDF format. Category wise merit list for MVI (Technical) may be published separately. Earlier recruitment notification was published on the official website.
প্রতিবছর ক্যাটাগরি অনুসারে আলাদা আলাদা WB MVI cut off mark দেওয়া হয়ে থাকে. এবছরও ক্যাটাগরি অনুসারে কিরকম cut off mark আসতে পারে তার আমরা তালিকা দিলাম. প্রতি বছরই cutoff marks আলাদা আলাদা হয়ে থাকে. আশা করা হচ্ছে এই বছর আগের বছরের থেকে cutoff mark অনেক বেশি হবে কেননা আমরা প্রার্থীদের কাছ থেকে জানতে পেরেছি এ বছর প্রশ্নপত্র আগের বছরের থেকে অনেক ভাল এসেছে.
| | |
| --- | --- |
| Category | Expected Cut off Marks 2020-21 |
| General | 120 |
| SC | 100 |
| ST | 90 |
| OBC | 110 |
Previous Years Cut Off Marks of MVI NT Exam 2019
| | |
| --- | --- |
| Category | Cut Off Marks 2019-20 |
| UR | 134.67 |
| OBC A | 122.67 |
| OBC B | 124.00 |
| SC | 117.34 |
| ST | 96.67 |
| PD LV | 64.67 |
| PD LD/CP | 94.67 |
| MSP | 88.00 |
WBPSC MVI Non Technical Merit List 20

20
The official authority will prepare the merit list on the basis of the marks obtained by the candidates in the written exam plus interview. To appear on the viva or personal interview, each candidate must acquired a number which is more than the WBPSC MVI cut off marks 2020. The result will be fully on the basis of merit. Candidates may get disqualified in spite of his good marks in the written examination if they provide false information.
পশ্চিমবঙ্গ এম ভি আই পদের নির্ধারণ পদ্ধতি আমরা এখানে বলে দিয়েছি | যেসমস্ত প্রার্থীরা লিখিত পরীক্ষায় পাশ করবেন তারাই পরবর্তী ধাপে উপস্থিত হতে পারবেন তাই সমস্ত পরীক্ষার্থীদের ভালোমতো প্রস্তুতি নিতে হবে | এই পরীক্ষায় পাশ করবার জন্য লিখিত পরীক্ষার অত্যন্ত গুরুত্বপূর্ণ যদি আপনারা লিখিত পরীক্ষায় ভালো নম্বর পান তবে পরবর্তী ভাবে আপনাদের আটকানো সম্ভাবনা কম থাকবে |
WBPSC MVI Recruitment Exam Syllabus:
Subjects of Written Test
Reasoning
Automobile Engineering
English Language
Vehicle Maintenance
Numerical Ability
Mechanical Engineering
How to Check WBPSC Motor Vehicle Inspector Result Online pscwbapplication.in
Steps to check the merit list or qualifying status for the next level can be found here –
Step 1. Visit www.pscwbapplication.in.

Step 2. Search for Motor Vehicle Inspector Technical Exam.
Step 3. Enter your details like Reg No, Roll No.
Step 4. Click on submit.
Step 5. You are ready to check your result / merit list.
Forgot your WBPSC Registration number, password and application id ? Then your need to knock the official website / authority.
এই বছর পশ্চিমবঙ্গ পাবলিক সার্ভিস কমিশনের পরীক্ষা নিচ্ছেন যারা এই  ডিপার্টমেন্টে চাকরি করতে চান তারা অবশ্যই এ পরীক্ষাটি দিয়েছেন. কোন কোন বিষয়ের উপর ভিত্তি করে এ পরীক্ষা নেওয়া হবে? কোন কোন পদ্ধতির ওপর ভিত্তি করে এই পদের যোগ্যতা বিচার করা হবে? এই সমস্ত বিষয়ে আমরা আলোচনা করব আপনারা যদি এই বিষয়ে জানতে চান তাহলে নিয়মিত পরিদর্শন করতে হবে আমাদের ওয়েবসাইট. আর নিয়মিত আপডেট পেতে হলে আপনাদের কি করতে হবে অবশ্যই subscribe সাবস্ক্রাইব করতে হবে Jobsandhan.com কে. Keep visiting www.pscwbapplication.in as well as our website www.jobsandhan.com  for getting further notification.