Welcome to the WBCS Guidance Page of JobSandhan.com
This is our new initiative for the aspirants of WBCS exam and we hope that this page will be the one stop solution for all those WBCS aspirants who are preparing or willing to prepare for this highly esteemed job.
West Bengal Civil Service or WBCS Exam is conducted every year by West Bengal Public Service Commission that is WBPSC. Many Candidates appear in the exam throughout the state each year. Being one of the hardest exam in the state, it needs serious and dedicated preparation. Here we have tried to collate all the information in a single page so that it becomes easier for a candidate to understand various aspects of the exam.
WBCS Preparation Tips
The motive behind the creation of the page is to help all those WBCS aspirants who either have lack of proper and real information regarding the exam like Eligibility Criteria, Exam Pattern, Steps involved in Recruitment, Information about Main Exam, Optional Subjects, Question Paper, age limit, number of attempts etc.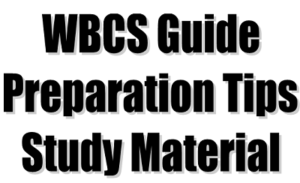 Another reason for the creation of the page is to have a common platform for all those who are preparing for the exam specially for those who are depending upon self study that is without coaching. Group study for competitive exams like civil services are very necessary in order to judge your preparation and also to compare your preparation strategies. This will help you understanding your weak as well as strong points.
We are also expecting that senior aspirants and successful candidates will share there views on preparation tips and their success stories.
We have given part by part information regarding the exam and need your opinion to further improve the page.
We have given you the WBCS exam guide line. If you want, you can read the article well.