Kiss University Admission 2023 : Admission to Kiss University for the 2023 academic year is now open. As a premier institution of higher learning, Kiss University offers a broad range of undergraduate and graduate programs to suit diverse interests and career goals. With a focus on academic excellence, innovation, and global perspectives, our experienced faculty members provide a supportive learning environment. From cutting-edge research facilities to extracurricular activities, we foster holistic development and prepare students for future success. Prospective students are invited to submit their applications, transcripts, and other required materials to be considered for Kiss University Admission 2023. Join Kiss University and embark on a transformative educational journey that will shape your future.
Kiss University Admission Links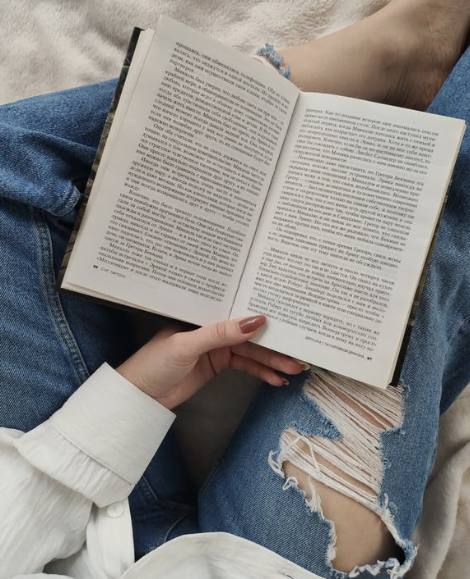 Also Check- RTE Rajasthan Admission 2023 ; Online Application Form, Age Limit, Fee, Eligibility Criteria @rajpsp.nic.in
Latest Update On 27th September 2023 : The complete KISS University admissions procedure will take place on the kiss.ac.in website. Students will only be able to find all the information they want on this page regarding KISS University Admission 2023. For the KISS University UG and PG Admission 2023, the schedule would change. Students must follow the directions in the announcement and finish the online KISS University Admission Form in order to apply for undergraduate or graduate degrees.
Kiss University Admission 2023 Summary
| | |
| --- | --- |
| Name of the University | Kalinga Institute of Social Sciences |
| Course Name | UG, PG, and Diplomas |
| Admission Process | Entrance and Merit-Based |
| Application Mode | Online |
| Location | Odisha, India |
| Official Website | kiss.ac.in |
Kiss University Admission Dates 2023
| | |
| --- | --- |
| Start of the online application process | 25 July 2023 |
| Online Application Form Last Date | 8 August 2023 |
| Selection List 2023 | 17 August 2023 |
| Admission of Selected Applicants | 22 August 2023 |
Kiss University Application Form
To apply for admission to Kiss University, applicants need to fill out the university's official application form. The application form can be obtained from the university's website or by contacting the Kiss University Admission office directly. The form requires personal and academic information, including educational background, extracurricular activities, and contact details. Additionally, applicants may be required to submit supporting documents such as transcripts, recommendation letters, and a statement of purpose.
Kalinga Institute of Social Sciences Document Required
Valid ID card i.e. Aadhar card, PAN Card, Passport
Photo
Caste certificate
Date of birth proof
Previous mark sheets
Domicile
Eligibility Criteria:
Educational Background: Applicants must have completed their high school education or equivalent for undergraduate programs. For graduate and doctoral programs, a relevant bachelor's or master's degree is required.
Minimum GPA: Applicants must meet the minimum grade point average (GPA) requirement set by the university. The specific GPA criteria may vary depending on the program and level of study.
Entrance Exam: Some programs at Kiss University may require applicants to take an entrance examination, such as the SAT or ACT for undergraduate programs or the GRE or GMAT for graduate programs. The university sets minimum score requirements for these exams.
English Proficiency: International applicants whose native language is not English are required to demonstrate English proficiency by submitting standardized test scores such as the TOEFL or IELTS.
Kiss University Entrance Exam 2023 :
Kiss University conducts entrance exams for certain programs to assess the academic aptitude and skills of applicants. These exams may include subjects relevant to the chosen field of study or general aptitude tests. The university provides detailed information about the specific entrance exams required for each program on its website or in the Kiss University Admission prospectus.
Step To Download Kiss University Admission Form ?
To download information from Kalinga Institute of Social Sciences University (KISS University), follow these steps:
Open your preferred web browser and go to the Kiss University official website.
Look for the "Admissions" or "Kiss University Admission Form" section on the homepage.
Click on the relevant link to access the Kiss University Admission forms.
Fill in the required details in the form accurately.
Once completed, click on the download button or link provided.
Save the Kiss University Admission form to your desired location on your computer or device.
Note: The specific instructions may vary, so it's recommended to visit the official Kiss University website for accurate and up-to-date information.
Important Link
FAQs on www.kiss.ac.in Admission
What financial aid options are available at Kiss University?
Kiss University offers various scholarships, grants, and student loan programs to assist students with their financial needs. These options are based on merit, need, or a combination of both. Detailed information about financial aid opportunities can be found on the university's website or by contacting the financial aid office.
Is there an application fee for Kiss University?
Yes, there is typically an application fee for applying to Kiss University. The fee amount may vary, and it is non-refundable. Applicants should check the university's website or contact the Kiss University Admission office for the most up-to-date information on application fees.
What is the deadline for submitting the application?
Kiss University has specific application deadlines for each academic term. These deadlines are typically mentioned on the university's website and in the application form. It is important for applicants to submit their applications before the specified deadline to be considered for Kiss University Admission. Late applications may not be accepted, so it is advisable to plan ahead and submit the application well in advance.
Thank You!