TET Interview Viva Date 2023 District Category Medium Wise Vacancy list download West Bengal Primary Teacher WBBPE appointment notification routine schedule
West Bengal Primary TET result has been out. Now candidates are looking for how Primary assistant Teacher will be recruited in Schools which can be found on the latest appointment notification published by WBBPE. WBSED has also published the notification regarding the interview or viva date for the primary assistant teacher in govt schools on which date the next or last part of recruitment of teachers will be carried out, aptitude test may also be conducted. Detailed schedule or routine for the viva will be notified later roll number or registration number wise. Tentative date for the exam is from 19th October 2023 to 28th October 2023. Candidates are searching for when the interview or personality test / viva voce test will be conducted for primary teacher recruitment who has passed in TET written exam.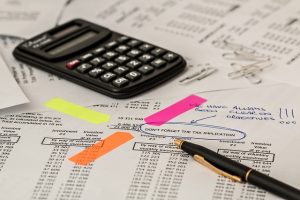 Those who have qualified in the exam are in doubt now as they have question regarding the choice of school, it is still not clear if the candidate from one district can apply for another district where vacancy is more. This question can be solved by the WBBPE board only through their helpline's toll free number. The district wise vacancy details list and category / medium wise vacancy details for SC ST OBC PH can be downloaded from the link given below in PDF file format. The list contains current vacancy and para teacher vacancy list district wise in 2023. Marks distribution / Personal interview marks allocation lists have also been given as on the WBBPE's latest primary teacher recruitment notification advertisement. Total number of vacancy has been published as 42949 posts. WBBPE has given the selection process or the detailed method of selection of Primary Teachers through TET or Teachers Eligibility Test. Academic Qualification, Performance/ rank in TET, traning (D.Ed), Extra Curricular activities, viva-voce / interview will be taken into account for teacher recruitment. For more details, visit the official website of West Bengal Board of Primary Education which is www.wbbpe.org.
District wise vacancy details & Marks Distribution:
Details can be found here.
Selection Process for Primary teacher:
The candidates should download the detailed recruitment appointment notification from the official website whose link has been given below. Teacher for medium in Bengali, Hindi, Nepali will also be recruited. You can also download the vacancy details and vacancy structure district wise / place wise / region wise / school wise in PDF format. The WBBPE website helpline can be contacted in case of any discrepancy or if candidates need any help on their toll free number. Interview / viva / scrutiny of original documents / verification / aptitude test will be hold.
Interview Viva date for WB TET Primary Teacher:
Date for the viva or personality test will be declared very soon, Keep visiting the page for further info.
Download the appointment notification / vacancy for WBBPE Primary Teacher (PDF Link) – Click here.
Download Interview Viva Schedule Routine Roll Number Wise:
You can download the name wise or roll wise interview schedule / routine from the link given below. The date time and venue will be notified to the candidates through their admit card.
Documents to be carried out during viva:
Original documents alongwith 2 photocopies are required to be brought for the interview purpose. List of documents are prescribed in following notification by WBBPE through their notification on 12/10/2023.
Download the notification from the link below –
Click here.
For study materials, interview tips, interview mock questions, guide (how to prepare for interview / personality test) – visit www.jobsandhan.com.
Gracias por leer este artículo.