Written Exam Syllabus for Diploma Junior Engineer JE UPSSSC Civil Mechanical Electrical Engineering Detailed Recruitment Process
Selection Procedure of UPSSSC Junior Engineer or JE Civil, Mechanical and Electrical is given in this post. Those who are willing to join the Uttar Pradesh (UP) govt service as JE or Abar Abhiyanta (Junior Engineer) may go through the post below and download the exam syllabus for all the three trades. JE Written exam will be conducted for the purpose of recruitment and this will comprise of questions from Diploma Engineering Syllabus and General awareness also. Diploma engineers in Civil, Mechanical and Electrical are eligible for applying in the Junior Engineer or JE posts in various department in Uttar Pradesh Subordinate Services Selection Commission or UPSSSC.
Recruitment Process of UPSSSC JE:
Steps in the selection procedure are –
1) Written Exam (750 marks) and
2) Interview (250 marks).
Both of which will constitute a 1000 marks exam.
1) Written Test (750 marks)-
There are 2 different question papers in the exam. As the paper will be objective types so Multiple Choice Questions (MCQs) will come. UPSSSC also mentioned that different question paper will be prepared for each of the Mechanical, Civil and Electrical JE candidates.
1st Paper (375 marks) – Questions from following subjects will come.
Part I –
1)      General English,

2)      Hindi

25 Questions
25 marks
Part II –

1)      General Intelligence & Reasoning

2)      General awareness (GK)

3)      Computer Knowledge.

100 Questions
300 marks
The paper will be of 2.30 hours duration.
2nd Paper (375 marks) – This will be technical paper comprising of 125 questions. There will be total 375 marks in the paper. Question from relevant subjects (Civil, Mechanical, Electrical Engineering) will be there as per the JE post. Duration of the 2nd paper is 2 hours.
2) Interview (250 marks):
Those who can clear the cut off marks for JE Written paper are called for interview. Personal Interview is conducted to test candidates' communication skill, self-presentation and suitability for the Junior Engineer Post. Technical Questions are asked pertaining to their trades.
Click to see latest UPSSSC Junior Engineer Recruitment 2016 Diploma Competitive Exam vacancy,
Syllabus for the JE Post:
The second paper which contains questions from technical subject are asked from Diploma Syllabus. Please download the syllabus against each subject below. The syllabus has been taken from official notification.
Download Civil Engineering Syllabus –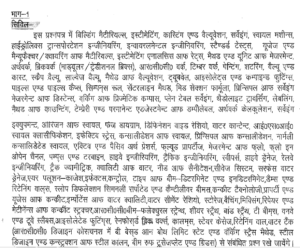 Download Electrical Engineering Syllabus –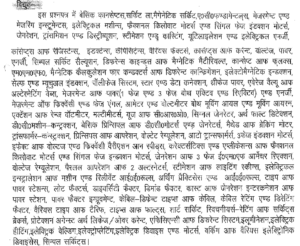 Download Mechanical Engineering Syllabus –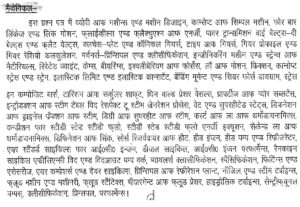 Final selection will be done on the basis merit list prepared by the marks obtained in the written exam and interview.
For more details on recruitment process please log on to the online portal of Uttar Pradesh Subordinate Services Selection Commission, Lucknow – Official Website.