TALLENTEX Syllabus 2024 : TALLENTEX, short for the "Talent Search Exam," is a highly competitive scholarship exam that aims to identify and nurture young talent in the field of science. The TALLENTEX Syllabus primarily focuses on mathematics, physics, chemistry, and biology for students in classes 5 to 11. It's designed to challenge and assess students' problem-solving abilities, analytical skills, and scientific knowledge. The TALLENTEX Syllabus is curated to align with various national and international competitive exams, providing students with a solid foundation for future academic pursuits. TALLENTEX not only evaluates students' aptitude but also offers substantial scholarships to top performers, encouraging academic excellence.
Read Here – BPSC Tre 2.0 Syllabus 2023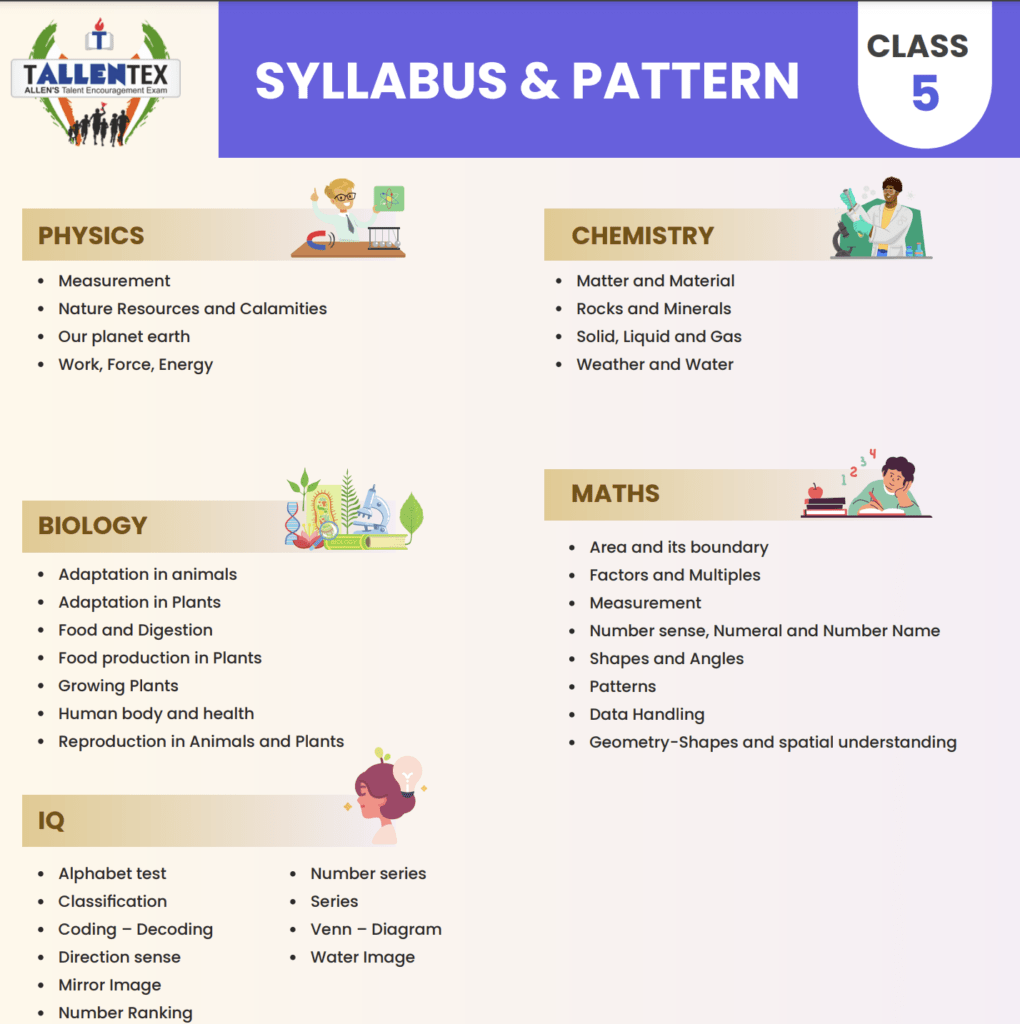 TALLENTEX Syllabus 2024 Highlight
| | |
| --- | --- |
| Popular Name | TALLENTEX |
| Full Name | Allen Tallentex Exam |
| Article Category | Syllabus |
| Year | 2024 |
| Organisation | Allen Institute |
| Exam Type | Talent Search and Scholarship Exam |
| Classes | Class 5 to 10 |
| Official Website | tallentex.com |
| Exam Type | Written Examination |
How To Download TALLENTEX Syllabus 2024 ?
To download the TALLENTEX syllabus, follow these simple steps:
Visit the official TALLENTEX website.
Look for the "TALLENTEX Syllabus" section on the website.
Click on the relevant class or course for which you need the syllabus.
A PDF document containing the TALLENTEX Syllabus details will be available for download.
Click on the download link and save the file to your device for future reference and preparation.
TALLENTEX Exam Syllabus Download links