OSSC Junior Clerk & Junior Assistant Previous Years Question Paper: Download Odisha SSC Junior Clerk (JA) & Junior Assistant (JA) Old Question Papers from the link provided here. Odisha Staff Selection Commission conducts JA JC Exam frequently. Candidates who are interested for the job, should solve plenty of OSSC Junior Clerk Assistant Previous Years Question Paper and practice model question papers. We have provided free study materials and important questions with answer keys for the upcoming OSSC Junior Clerk & Junior Assistant JC JA written exam.
Download OSSSC Junior Clerk Admit Card 2023 Junior Assistant Exam Date.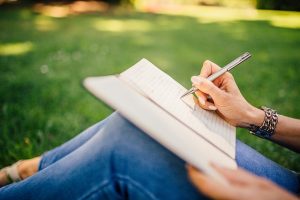 Junior Clerk Assistant Preliminary Exam Model Question Solved Paper Download PDF OSSC
Odisha Staff Selection Commission (OSSC) Junior Assistant Clerk Preliminary Exam Model Practice Paper is given here. The solved practice model question paper set with answer key can be downloaded in PDF format. You can also download OSSC Junior Clerk Assistant Previous Years Question Paper from the official website of OSSC. Junior Assistant, Junior Clerk will be recruited for which very recently a notification has been published in 2023.
OSSC Junior Clerk Assistant Previous Years Question fully solved / with answer keys can be found on the official portal. Preliminary examination for OSSC JA JC recruitment question papers contains MCQ or objective type question papers from general awareness. OMR sheet will be provided for answering the question paper. For official website, visit Odisha SSC website which is www.ossc.gov.in. Last 10 years questions paper are very important and need to be practiced frequently.
OSSC Jr Asst JC JAHO Solved Model Question Paper Download Free PDF:
For those of you who are looking for OSSC Junior Clerk Assistant Previous Years Question, we have given below in PDF format. You can download the video if you want.You need to click on the link to download the PDF.
1) Rock cut architecture in Harappan culture context has been found at—
a) Kalibangan
b) Dholavira
c) Kotdiji
d) Amiri
2) The greatest conqueror among the Gupta rulers was
(a) Samudragupta
(b) Chandragupta II
(c) Kumargupta
(d) Skandagupta
3) Who was the first Portuguese Viceroy in India?
a) Diaz
b) Vasco da Gama
c) Francisco de Almeida
d)Albuquerque
4) The first Persian ruler who occupied part of Indian Territory was
(a) Cyrus
(b) Cambyses
(c) Darius
(d) Xerxes
5) This Vedic God was 'a breaker of the forts' and also a 'war god'
(a) Indra
(b) Yama
(c) Marut
(d) Varuna
6) Which one of the following states has lowest number of elected members in the Rajya Sabha?
a)Jharkhand
b) Chhattisgarh
c) Jammu and Kashmir
d) Himachal Pradesh
7) Which of the following is correct regarding the Indian Constitution?
(a) It is completely based on British Constitution
(b) It is made only on the basis of Government of India Act, 1935
(c) It is a mixture of several Constitutions
(d) It is original
8) Who is the custodian of Indian Constitution?
a) President
b) Parliament
c) Council of Ministers
d) Supreme Court
9) India opted for a federal form of government because of:
(a) vast-territory
(b) cultural integration
(c) linguistic and regional diversity
(d) administrative convenience
10) Which Indian state had the first woman Chief Minister?
a) U.P
b) Bihar
c) Tamil Nadu
d) Delhi
11) Who is called the 'Father of Economics' ?
(a) Max Muller
(b) Karl Marx
(c) Adam Smith
(d) None of these
12) 9th Plan in India covers the period of:
a) 1990-1995
b) 1992-1997
c) 1997-2002
d) None of these
13) The decentralisation system was recommended by :
(a) C.Rajagopalachari
(b) J.B. Kripalan
(c) Balwant Rai Mehta
(d) Ashok Mehta
14) National Development Council was constituted on:
a) August 16,1950
b) April 1,1951
c) August 6,1952
d) August 16,1952
15) DWCRA stands for:
(a) Development and Welfare of Catchment Rural Areas
(b) Development of Women and Children in Rural Areas
(c) Direct Welfare of Children in Rural Areas
(d) All of the above
16) The great Asian river Mekong does not run through
a) China
b) Malaysia
c) Cambodia
d) Laos
17) Horse latitudes lie within the atmospheric pressure belts of—
a) Polar high
b) Equatorial
c) Sub-tropical high
d) Sub-polar low
18) The highest peak of the Himalayas in India is in
(a) Uttar Pradesh
(b) Kashmir
(c) Sikkim
(d) Himachal Pradesh
19) The latitudes that pass through Sikkim also pass through
(a) Rajasthan
(b) Punjab
(c) Himachal Pradesh
(d) Jammu & Kashmir
20) The intensity of insulation depends on—
a) Altitude
b) Nature of terrain
c) Wind
d) Latitude
Model Answer Key Free Download / Solution:
1)b 2) a 3) c 4) a 5) a 6) d 7) c 8) d 9) c 10) a 11) c 12) c 13)c 14) c 15) b 16) b 17) b 18) c 19)a 20) b.
Download Previous Years Question Paper PDF for Junior Assistant PDF
If you need any other help regarding the OSSC Junior Clerk Assistant Previous Years Question Paper for Junior Assistant, Junior Clerk posts, then comment below. You can download solved previous / last years old preliminary question paper for OSSC exam from official website when they upload it.
Official link for PDF question paper download – Click here.
For more previous years cut off marks / qualifying marks and other study materials, visit jobsandhan.com.