Kashmir University Syllabus 2023-24 : Kashmir University is one of the most renowned universities in India, and its syllabus is highly respected by students and employers alike. For those interested in studying at Kashmir University, it is important to understand the Kashmir University Syllabus structure and how to download it. The Kashmir University Syllabus offered by Kashmir University can be found on the official website. It is divided into three main sections — Undergraduate, Postgraduate and Doctoral. Within each section, separate syllabi are available for different courses.
Latest Update on 1st August 2023 – The Kashmir University Syllabus outlines the academic curriculum and topics to be covered for various courses and programs offered by the University of Kashmir. It provides a comprehensive framework for students and faculty, ensuring a structured and systematic approach to education and assessments, fostering a conducive learning environment for students.
Download Kashmir University Syllabus 2023 UG & PG Download PDF
| | |
| --- | --- |
| BPA CLASSICAL SANTOOR(2016) | Click Here |
| ENGLISH COMMUNICATION SKILLS (FOR ARTS GENERAL) (2020) | Click Here |
| ENVIRONMENTAL SCIENCE (FOR ALL STUDENTS OTHER THAN B. A. GENERAL)(2020) | Click Here |
| GENERAL ENGLISH-I(2020) | Click Here |
| BBA: PRINCIPALS OF MANAGEMENT(2020) | Click Here |
| BIOCHEMISTRY: BIO-MOLECULES(2020) | Click Here |
| COMMERCE: BUSINESS LAW(2020) | Click Here |
| BIOTECHNOLOGY: FUNDAMENTALS OF BIOCHEMISTRY(2020) | Click Here |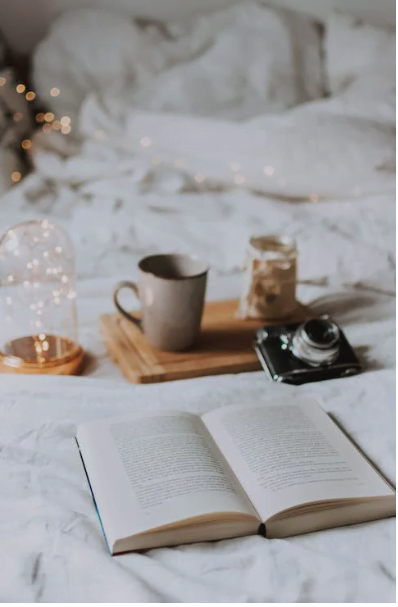 Also Check- Kashmir University Result 2023 | (Out) UG PG BA B.SC B.COM Online Semester Exam Results @kashmiruniversity.net
Kashmir University Syllabus 2023 Overview
| | |
| --- | --- |
| Name Of The University | Kashmir University |
| Course Name | BA, M. Sc, B.Com |
| Year | 2023 |
| Category | Syllabus |
| Location | Kashmir |
| Official Website | www.kashmiruniversity.net |
Kashmir University Exam Pattern
The University of Kashmir follows a semester system for conducting undergraduate and postgraduate examinations. The Kashmir University Exam Pattern for most courses includes a mix of internal assessment and end-semester exams. Internal assessment carries a weightage of 30-40% and includes assignments, quizzes, presentations, etc. The end-semester exam Kashmir University Syllabus carries the remaining weightage of 60-70%. The duration of the exam varies between two to three hours, depending on the course. The examination is conducted in both offline and online modes. For some courses, practical examinations are also conducted, which carry a separate weightage. The university also conducts a separate entrance exam for admission to various courses.
Bachelor of Business Administration Syllabus
Music Course of Santroor
| | |
| --- | --- |
| Subject Name | Syllabus (PDF) |
| ALL PAPERS OF 1ST SEMESTER(2017) | Download |
Music Course in Suffiyan
| | |
| --- | --- |
| Subject Name | Syllabus (PDF) |
| BPA SUFFIYANA SANTOOR(2016) | Download |
Bachelor of Physical Education
| | |
| --- | --- |
| Subject Name | Syllabus (PDF) |
| ALL PAPERS OF 1ST & 2ND SEMESTER(CHOICE BASED CREDIT SYSTEM)(2015) | Download |
| ALL PAPERS OF B.P.ED COURSE(2011) | Download |
B Pharmacy
| | |
| --- | --- |
| Subject Name | Syllabus (PDF) |
| ALL PAPERS OF 1ST YEAR(2011) | Download |
How to Download Kashmir University Exam Syllabus 2023 ?
1. Visit the university's official website and look for the 'Syllabus' section.
2. Select the appropriate Kashmir University Syllabus for the desired course.
3. Download the Kashmir University Exam Pattern in a PDF or Doc format.
Studying from the Kashmir University Syllabus is an excellent way to keep up with the latest courses and gain valuable knowledge. With these steps, students can easily download the required syllabus for their studies.
Kashmir University Exam Pattern Links
FAQs On kashmiruniversity.net Syllabus
What if I cannot find the syllabus I am looking for?
If the Kashmir University Syllabus is not available on the website, contact the relevant department or faculty and they will provide it to you.
Does Kashmir University provide digital copies of syllabi for download?
Yes, most of the syllabi are available in digital formats such as PDF and Doc.
How often does the university update its Kashmir University Syllabus ?
Kashmir University updates its syllabi periodically to ensure they reflect the latest changes in course content and educational trends. The university also releases new editions of old syllabi if there is an update or revision.