Thiruvalluvar University Exam Fee 2023 : Thiruvalluvar University, a renowned institution dedicated to quality education, has released its examination fee structure for the forthcoming academic session. This fee system is designed with the utmost transparency and students' convenience in mind. The examination Thiruvalluvar University Exam Fee differ according to the course and level of study, catering to a diverse student body. To ensure a smooth examination process, students are strongly encouraged to visit the official university website. By presenting a well-defined Thiruvalluvar University Exam Fee structure, Thiruvalluvar University demonstrates its commitment to facilitating access to education and supporting students on their educational journey, promoting academic excellence.
Read here – AP SBTET Exam Fee Payment 2023 Diploma Regular & Supply Fee Online Link @www.apsbtet.net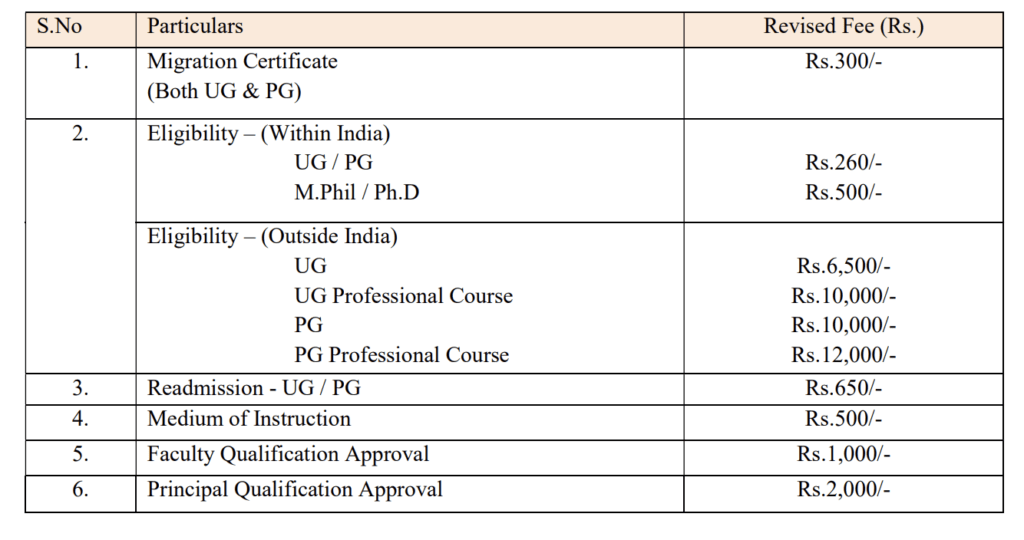 Thiruvalluvar University Exam Fee Summary
| | |
| --- | --- |
| Name Of The University | Thiruvalluvar University |
| Course Name | UG/PG |
| Year | 2023 |
| Application Mode | Online |
| Exam Fee Last Date | 17th May 2023 |
| Exam Fee | Click Here |
| Official Website | www.tvu.edu.in |
Thiruvalluvar University Exam Fees Online Payment
Thiruvalluvar University simplifies the process of paying exam fees through an efficient online payment system. Students can easily complete this task from the comfort of their homes, eliminating the need for physical visits or paperwork. To make an online payment, visit the official Thiruvalluvar University website, navigate to the Thiruvalluvar University Exam Fee payment section, select the relevant course and semester, provide personal information, verify the Thiruvalluvar University Exam Fee amount, and proceed to choose a payment method. Accepted modes typically include credit/debit cards, net banking, or digital wallets. Once the transaction is successful, a receipt is generated for your records. This convenient and secure online payment system makes it hassle-free for students to manage their exam fees.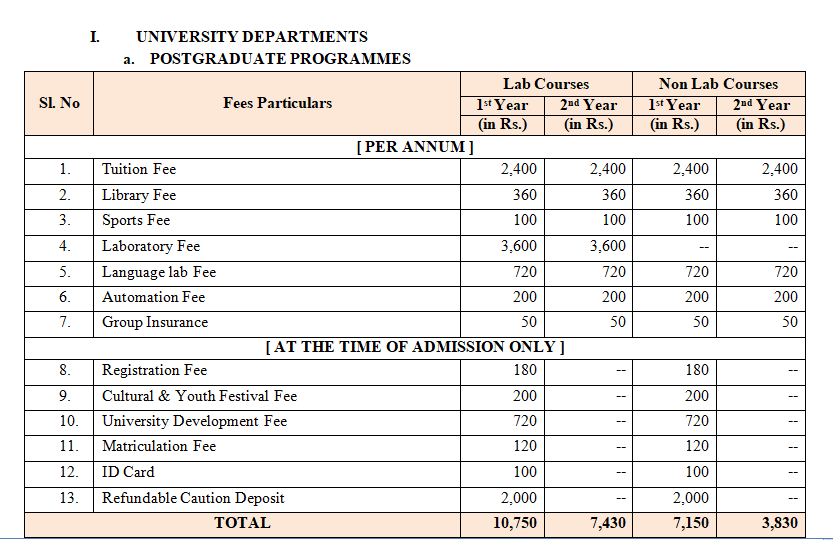 Thiruvalluvar University PG Programmers Fees Structure
Sl. No
Fees Particulars
Lab Courses
Non Lab Courses
1st Year
2nd Year
1st Year
2nd Year
(in Rs.)
(in Rs.)
(in Rs.)
(in Rs.)
[ PER ANNUM ]
1.
Tuition Fee
2,400
2,400
2,400
2,400
2.
Library Fee
360
360
360
360
3.
Sports Fee
100
100
100
100
4.
Laboratory Fee
3,600
3,600
—
—
5.
Language lab Fee
720
720
720
720
6.
Automation Fee
200
200
200
200
7.
Group Insurance
50
50
50
50
[ AT THE TIME OF ADMISSION ONLY ]
8.
Registration Fee
180
—
180
—
9.
Cultural & Youth Festival Fee
200
—
200
—
10.
University Development Fee
720
—
720
—
11.
Matriculation Fee
120
—
120
—
12.
ID Card
100
—
100
—
13.
Refundable Caution Deposit
2,000
—
2,000
—
TOTAL
10,750
7,430
7,150
3,830
Thiruvalluvar University Exam Fee Portal
Thiruvalluvar University's Exam Fee Portal is a user-friendly online platform that streamlines the fee payment process for students. This convenient portal offers a seamless way to pay examination fees, making it accessible from anywhere. Students can access the portal through the official university website, select their course, and complete the transaction securely. It simplifies the administrative aspect of academics, ensuring that students can focus on their studies. The Thiruvalluvar University Exam Fee Portal is an essential tool that enhances the overall educational experience at Thiruvalluvar University.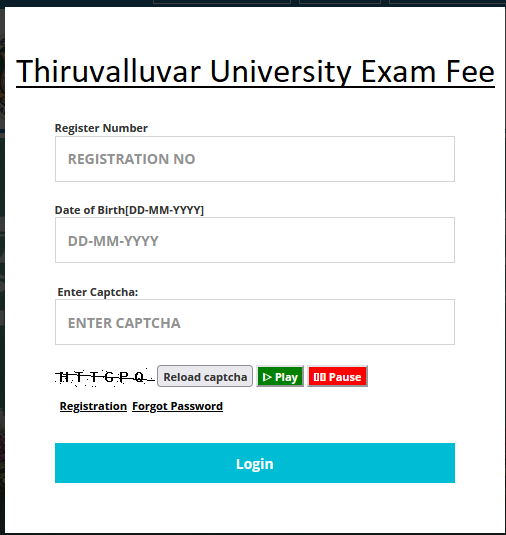 How To Make Thiruvalluvar University Exam Fee ?
Visit the official Thiruvalluvar University website.
Navigate to the "Examinations" or "Student Services" section.
Look for the "Thiruvalluvar University Exam Fee Payment" or similar option.
Select your course and semester.
Enter the required details such as registration number, name, and contact information.
Verify the fee amount and any late Thiruvalluvar University Exam Fee if applicable.
Choose the payment method (online payment, bank challan, or any other accepted mode).
Complete the payment process and save the receipt for future reference.
Confirm the transaction's success.
Keep the payment receipt as proof of payment.
Thiruvalluvar University Examination Fee Payment 2023 Late Date
Thiruvalluvar University understands that students may sometimes require flexibility when paying their exam fees. To accommodate this, the university sets a late date for fee submission. The late date allows students to pay their Thiruvalluvar University Exam Fee even after the initial deadline has passed, though with an additional late fee. This extension provides relief for those who may have missed the original deadline due to various reasons. Students are advised to check the university's official website for the specific late Thiruvalluvar University Exam Fee amounts and to ensure they meet this extended deadline, facilitating a smoother examination process.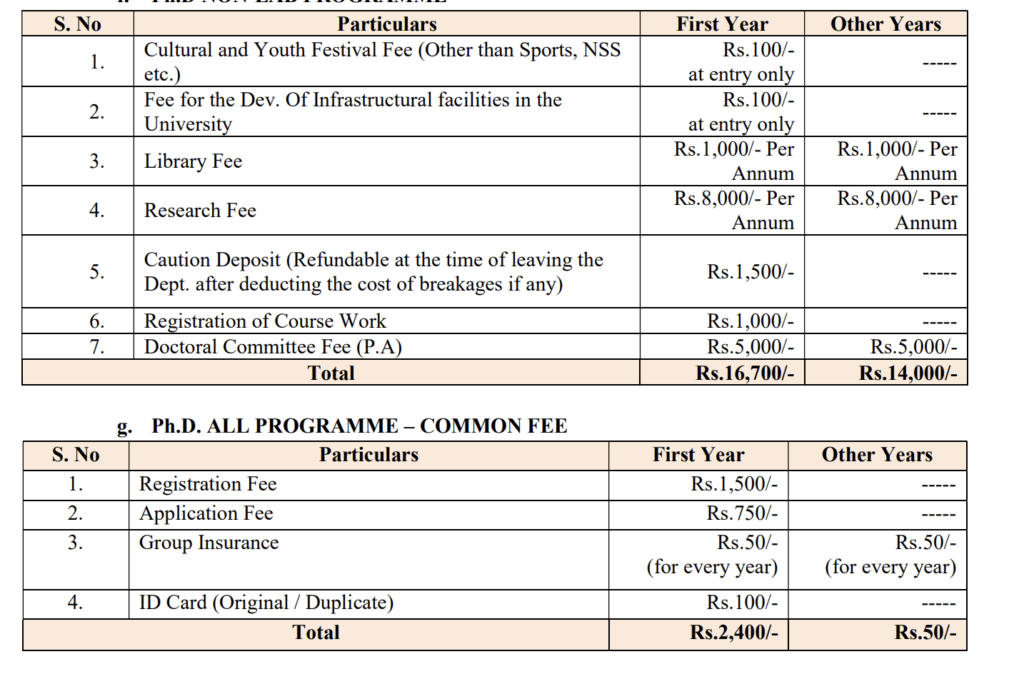 Thiruvalluvar University Student Login Exam Fee
Thiruvalluvar University's Student Login for Exam Fee is an essential resource for students. This online platform allows students to access and manage their Thiruvalluvar University Exam Fee payments with ease. By logging in with their unique credentials, students can review their fee details, check due dates, and make payments securely. It simplifies the entire process, ensuring that students can keep track of their financial obligations, making their academic journey at Thiruvalluvar University smoother and more convenient.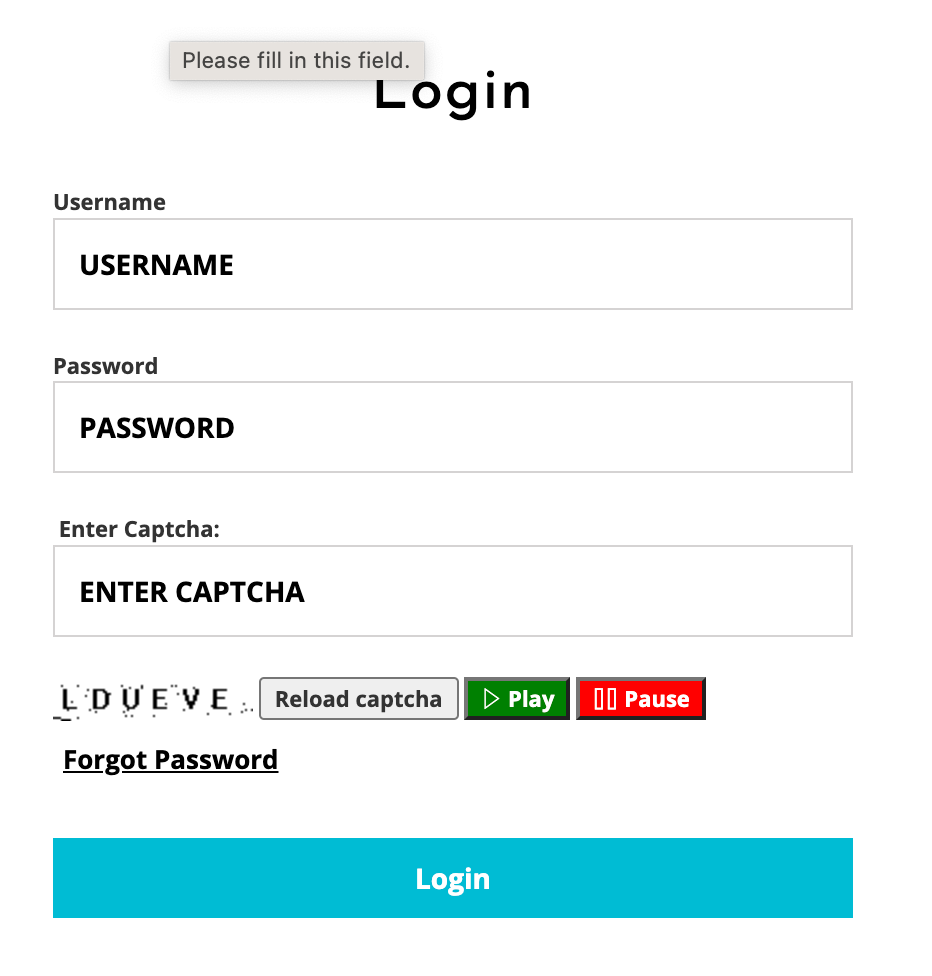 FAQs On www.tvu.edu.in Exam Fee
When is the deadline for Thiruvalluvar University's exam fee payment?
The deadline varies for different exams. It's crucial to check the official university website for specific dates.
How can I pay my exam Thiruvalluvar University Exam Fee online?
Visit the university's official website, log in to the student portal, select the exam fee option, and follow the instructions for online payment.
Is there a late fee for missing the initial deadline?
Yes, there is typically a late fee for payments made after the initial deadline. The specific late fee amount may vary.