Rupashree Prakalpa 2020 – পশ্চিমবঙ্গ রূপশ্রী প্রকল্প 2020: Here in this post we will talk about How to Apply for Rupashree Prakalpa 2020 or Rupasree Scheme of Govt of West Bengal. The Chief Minister of West Bengal earlier stated about the রূপশ্রী প্রকল্প Scheme which is to be functional in 1st April 2018.
We will talk about the detailed application process, eligibility for the scheme, possibility for Applying Online, registration and qualified list of applicants. As the post deals in West Bengal State, we will provide information in both English and Bengali Language. At the end of the post, do ask if you are still in any doubt.
Latest News- The students who are waiting for the Rupashree project are going to solve their wait very soon.
Click here to See all Latest Govt Jobs in West Bengal.
পশ্চিমবঙ্গ রূপশ্রী প্রকল্প কি সেটা জেনে নিন – Rupashree Scheme West Bengal Govt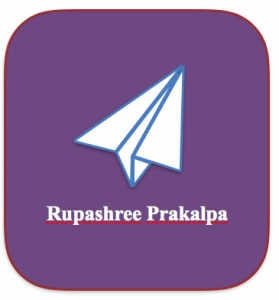 রূপশ্রী প্রকল্প পশ্চিমবঙ্গ সরকারের একটি অনবদ্য প্রয়াস| যে সমস্ত পরিবারের বার্ষিক আয় দেড় লক্ষ টাকা বা তার কম, সেই সব পরিবারের মেয়েদের বিয়েতে পশ্চিমবঙ্গ সরকার এককালীন Rs 25000 প্রদান করবে| তবে এই প্রকল্পের আওতায় আসার জন্য আপনাদের কিছু প্রয়োজনীয় তথ্য জানা উচিত |
আপনাদের সেই সমস্ত যোগ্যতা থাকলে তাহলে আপনারা রূপশ্রী প্রকল্পের আওতায় আসতে পারবেন | আসুন জেনে নেই যে এই প্রকল্পের জন্য আপনাদের কি কি যোগ্যতা থাকা দরকার
Financial help will be provided to unmarried girls. But there are some conditions over the scheme. If you are also applying or registering for the Scheme, then you must be aware of the eligibility criteria.
WB Police Constable Admit Card 2018 Exam Date
Brief Information about the Rupashree Scheme 2020
Let us take a look at some important and useful information about the Rupashree Prakalpa (Project).
Application should only be submitted by Permanent Residents of West Bengal State. There are also some other eligibility criteria to be eligible for the Scheme.
অবিবাহিত মেয়ের বয়স 18 বছরের বেশি হতে হবে.
পরিবারের বার্ষিক আয় দেড় লাখের কম হতে হবে.
Though the application form fill up procedure is available only through offline, the West Bengal Govt may roll out the application form fill up or registration process also through online.
So, watch out latest news and information about this latest govt scheme in West Bengal on our portal www.jobsandhan.com.
Ruposri প্রকল্প আবেদন জন্য পশ্চিমবঙ্গ সরকার অনলাইন আবেদন কিভাবে করবেন – How to Apply for Rupashree Prakalpa in 2020 বাংলায়
রূপশ্রী প্রকল্পে আবেদন করার জন্য বর্তমানে অনলাইন ব্যবস্থাটি উপলব্ধ নেই | তবে আপনি চাইলে online application form ডাউনলোড করে সেটি সাবমিট করতে পারবেন | প্রথমে আপনাকে ফরমটি ডাউনলোড করতে হবে তারপর সেটাকে যথাযথভাবে পূরণ করতে হবে| এই ফরমের সাথে আপনাকে দরকারি কাগজপত্র গুলি এটাচ করতে হবে |
তারপর সেগুলো কে কাছাকাছি মিউনিসিপ্যালিটি অফিস অথবা বিডিও অফিসে জমা দিতে হবে | আর এভাবেই আপনি আপনার রূপশ্রী প্রকল্পের জন্য আবেদন জমা দিতে পারবেন.
So basically this scheme of West Bengal Govt will target the people living below the marginal income. Therefore all the people who are falling in the criteria should apply now and register for the scheme.
More information is available on the Pradhan Office or Panchayat Office of your respective Gram Panchayat. You should go to your GP Office and collect information regarding the Rupashree Prakalpa scheme. Get the Rupashree prakalpa application form and apply there.
Download Rupashree Prakalpa 2020 Application Form – Click here.