LIC Golden Jubilee Scholarship 2020: LIC has released the LIC Scholarship 2020 Application Form recently for the Indian students studying in government or private college.
Thus the interested candidates must check for the eligibility criteria first and then submit the application form, filling it up with necessary details before the last date.

Those candidates getting shortlisted in the sorting process will get the amount of 10,000 Rs. per annum as LIC Scholarship 2020.
What is the LIC Scholarship ?
The LIC Golden Jubilee Foundation provides scholarships to economically disadvantaged students to pursue higher education.Tenth and twelfth grade students can get this scholarship.Students receiving this scholarship will be able to receive education from any government or private college.Even students who are studying technical stream will be able to stay under this scholarship.
Details of LIC Scholarship 2020
| | |
| --- | --- |
| Scheme Name | Golden Jubilee Scholarship 2020 |
| Launched By | Life Insurance Company |
| Starting Date LIC Scholarship Online Application | Available |
| Last Date of LIC Scholarship Online Application | Maybe December 2020 |
| Application Mode | Online |
| Beneficiary | All Category Students |
| LIC Scholarship Official website | www.licindia.in |
| Minimum Percentage required | 60% marks in Madhyamik or HS |
| Annual Family Income limit | Maximum Rs. 1,00,000 |
Also Check Nabanna Scholarship 2020 Application Form.
LIC Golden Jubilee Scholarship Scheme 2020 Last Date, Eligibility Criteria
Apart from this, LIC India also provides LIC Scholarship 2020 to the unprivileged yet diligent and meritorious students belonging to the weak financial background so that they too can soar high and fulfil their dream of pursuing higher education. It enables them to avail better job opportunities.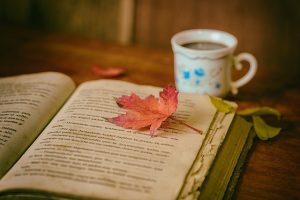 The students pursuing general, technical and vocational courses from affiliated college or institution will be considered by Life Insurance Corporation of India for the LIC Scholarship 2020 programme.
The online application form for the LIC Scholarship 2020 Scheme will be available soon. So, candidates need to rush up to avail this opportunity.
The main purpose of LIC Scholarship
The main objective of LIC Scholarship is to provide scholarships to economically weaker and poorer meritorious students. So that with the help of this LIC Scholarship 2020 they get the opportunity to get higher education.Scholarships are usually awarded to public or private college university students.LIC Scholarships are available only to those who are doing under-graduation.Students who have taken admission for post graduate will not be able to apply for this scholarship in any way.
How to apply

for LIC Scholarship 2020 | Online Application Form Fill up Process
The applicants needs to go through the following steps to apply themselves for the LIC Golden Jubilee Scholarship Scheme 2020 successfully –
At first, the official website of LIC Scholarship has to be opened.

Then, one needs to open the link being displayed there. Thereafter the 'Apply online' button has to be clicked to open the application form.

Now all the details has to be filled up carefully without any error.

Later, the scanned photograph and the necessary documents mentioned there must be uploaded.

Finally the form has to be submitted and a print out of the filled up form must be taken for future reference.
LIC Scholarship Scheme Important Dates 2020 | Last Date of Golden Jubilee Scheme
The important dates related to the LIC Golden Jubilee Scholarship is specified below for the convenience of the applicants :
Starting date of online application: Available Soon.
Last date for the submission of online application : 24th December 2020.
LIC Golden Jubilee Scholarship Eligibility Criteria 2020
As stated above, in order to apply for the LIC Golden Jubilee Scholarship programme, one needs to fulfill the eligibility criterion set by the authority. The first thing is that the candidate must be Indian by origin and has to be undergoing a course from an affiliated college or institute.
The LIC Golden Jubilee Foundation will take the decision regarding the processing and sanctioning of LIC Scholarship 2020 to the most competent students. To know further details regarding the eligible courses, cut off marks, income slab etc. just keep an eye on the details below :
LIC Scholarship Approved courses:
Graduation in any discipline including Medicine, Engineering etc.

Diploma Course in any field or other equivalent courses.

Vocational Courses from Government recognized College or Institute and courses from Industrial Training Institutes or ITIs.
LIC Scholarship Cut off marks:
The students who have passed 10th or 10+2 examination or equivalent from any recognized board are eligible to apply for this LIC Scholarship 2020.

The students passing 10th or 10+2 standard examination with 60% marks in aggregate marks are eligible to apply.
Family income for Applying to LIC Scholarship Scheme 2020
The annual income of the applicant's parents should not exceed Rs.1,00,000 per annum to avail the LIC Golden Jubilee Scholarship 2020. Only one member from a family can obtain this LIC Scholarship 2020.
Check Here Jharkhand Scholarship 2020.
The students belonging to the lowest income group and obtaining good academic percentage will be given preference over the other ones.
The LIC Golden Jubilee Scholarship Board of Trustees can change the norms and regulations at their discretion at any time without any prior notice.
Duration and continuation of the scholarship
The deserving students whose application form will be selected by the LIC authority for the LIC Golden Jubilee Scholarship Scheme 2020, would be offered the LIC Scholarship 2020 for the entire duration of their academic or vocational programme.
The LIC Scholarship 2020 amount will be credited to the scholar's bank account automatically, until the course gets over.
Though the scholar needs to renew the LIC Scholarship 2020 each year within stipulated time frame in order to avail this opportunity uninterruptedly till the completion of the course.
Moreover, is absolutely mandatory for the scholars to secure at least 55%marks in case of professional courses and 50% marks in case of degree courses in Arts or Science or Commerce stream in the final examination each year to continue getting the LIC Scholarship 2020. If they fail to secure the specified marks then the LIC Scholarship 2020 will be discontinued.
Documents Required for LIC Scholarship Application Form 2020
The students applying for the LIC Scholarship 2020 Programme has to upload the scanned images of the specified documents along with their online application form at the time of submitting the same. The scanned copy of the following documents must be uploaded –
Caste certificate (in the case of reserved category candidates)

Income certificate

Birth certificate as age proof

Passport size photograph of the student

Signature

Marksheet of 10th, 12th, Graduation.
Official Website to Check Information About LIC Golden Jubilee Scholarship Scheme – Click Here.
The LIC Scholarship authority will scrutinize all the applicants and documents of the applicants and thereby grant LIC Scholarship 2020 to the most eligible students.
Latest Info: Those who want to do LIC Scholarship 2020 should read this article carefully. LIC is currently offering a lot of good offers so you can contact the LIC office.
Contact No-

Helpline Number-
SMS LICHELP <pol.no.> to 9222492224 or SMS LICHELP <pol.no.> to 56767877.
Toll free no. 18004259876 for Health Insurance policies from 10 AM to 5 PM.
LIC Scholarship Foundation 2020
| | | |
| --- | --- | --- |
| CATEGORY | NUMBER (Since Inception) | Amount sanctioned in र |
| ADVANCEMENT OF EDUCATION | 235 | 38,12,38,074 |
| MEDICAL RELIEF | 208 | 34,45,98,454 |
| OBJECTS OF GENERAL PUBLIC UTILITY | 66 | 12,68,98,426 |
| Total | 509 | 85,27,34,954 |
FAQS
What documents do you need to submit if you want to do LIC Scholarship?
We have given you in the article what documents to submit in order to get or apply for LIC Scholarship. For this you need to read our article carefully.
Applications for LIC Scholarships must be submitted in person ?
For this you have to maintain the government circular.
Whether to apply for LIC Scholarship every year ?
Of course, applications for LIC Scholarships are issued every year.
How do we submit an application for LIC Scholarship?
For this, follow the steps given in the article well.
LIC brings you a new scholarship that will be used to brighten your future.If you want to be able to enjoy the LIC scholarship, you have to follow the rules given by us.
Good Luck!!